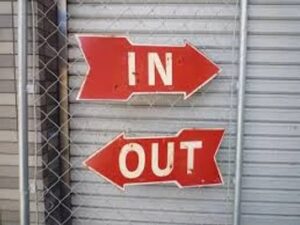 Medicare will pay for up to 100 days of skilled care in a nursing facility for each spell of illness after discharge (or within 30 days of discharge) from a hospital where the patient has been admitted for at least 3 days. Medicare pays 100% for days 1 through 20 at no charge to you. But what happens if you are not admitted, but instead, you are under observation? The problem arises when people assume they are in the hospital under an admitted status when they are in fact not. Whether you are an INpatient (admitted) or OUTpatient (observation) has huge financial implications. Medicare will not pay for post-hospital care such as rehab in a Skilled Nursing Facility (SNF) unless a patient is classified as an inpatient for at least three consecutive days, not counting the day of discharge. Observation status and outpatient status are not inpatient and they do not qualify a patient for Medicare Part A coverage of SNF care. Additionally, there is another recurring problem surrounding Part B
copays for drugs patients who receive during their care in the hospital, since patients under observation status do not quality for drug coverage under Part A. How would a patient know whether they are under admitted or observation status? First, you should proactively ask the doctor to identify your coded status. Second, you should know this: A new regulation called the NOTICE Act was supposed to be put into effect requiring hospitals to provide written and oral notice to patients within 36 hours who are in observation or outpatient status for more than 24 hours. This required written notice to patients – the Medicare Outpatient Observation Notice ("MOON")- most importantly, must explain to the patient the reason that he or she is an outpatient (and not an admitted inpatient) and describe the implications of that status, namely, that Medicare will not pay for rehab in a SNF. Unfortunately, MOON will not become effective until late Fall 2016, at the earliest. Medicare beneficiaries and their families and advocates should comment on the draft MOON.
Once patients begin receiving the MOON, they should take action. Although there is no formal way to change a patient's status from outpatient to inpatient, patients and their families and advocates should do whatever they can to get the patient's status changed to inpatient while the patient is still in the hospital. Ask the attending physicians to help.
The Center for Medicare and Medicaid services wants to hear your experiences with observation status in general and with the MOON. Please send your experiences to: mailto:Observation@Medicareadvocacy.org.