With support from the John A. Hartford Foundation, the Center for Medicare Advocacy has produced a new Checklist to help Medicare beneficiaries and their families respond to unfair Medicare denials for outpatient therapy based on an erroneous "Improvement Standard." The Checklist outlines the coverage criteria for outpatient therapy and emphasizes language from the Jimmo Settlement Agreement. Per the Settlement, the Centers for Medicare & Medicaid Services (CMS) revised the Medicare Benefit Policy Manual to clearly disavow any notion that individuals receiving outpatient therapy must improve in order for their care to be covered by Medicare.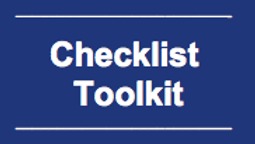 Download the Checklist at:
http://www.medicareadvocacy.org/wp-content/uploads/2018/12/OPT-Checklist-Toolkit.pdf
(Note: pdf files open best in any browser other than Internet Explorer)
The Center for Medicare Advocacy (the Center) submitted comments to the Centers for Medicare & Medicaid Services (CMS) regarding proposed rules affecting durable medical equipment, prosthetics, orthotics and supplies (DMEPOS). The Center requested that CMS:
Seek to maximize beneficiary access to DMEPOS;
Clarify supplier responsibilities to provide beneficiaries with appropriate products and timely services;
Develop appropriate enforcement mechanisms to ensure suppliers are following regulations and policies in order to protect both beneficiaries and the Medicare program;
Properly communicate to suppliers that the proposed payment strategy, Lead Item Pricing, will be monitored to prevent adaptive profit-making that would result in reduced access to equipment or supplies; and
Define "Value" in DMEPOS supplier contracts as a multi-faceted CMS commitment that is grounded in more than short-term financial results and includes effective/quality products, responsive service, follow-up, long-term results and long-term cost savings.