We're not medical professionals and we don't pretend to be. All information, content, and material of this website/blog is for informational purposes only and is not intended to serve as a substitute for the consultation, diagnosis, and/or medical treatment of a qualified physician or healthcare provider.
These are some of Helayne's key takeaways from this amazing series featuring Dr. Perlmutter, Dr. Bredesen and other scientists. Originally shared July of 2019, we recommend you sign up for the "docuseries" and take in all the details for yourself!
DAY 5: July 21st, Diabetes and Alzheimer's – A Not So Sweet Connection
Experience More Energy & Protect Your Brain with Balanced Blood Sugar, Uncover why maintaining healthy blood sugar levels is critical for brain health when you learn about:
The effects of elevated blood sugar on the body and brain
Why having type 2 diabetes or high blood sugar substantially increases the risk of developing Alzheimer's
Why Alzheimer's is now being called type 3 diabetes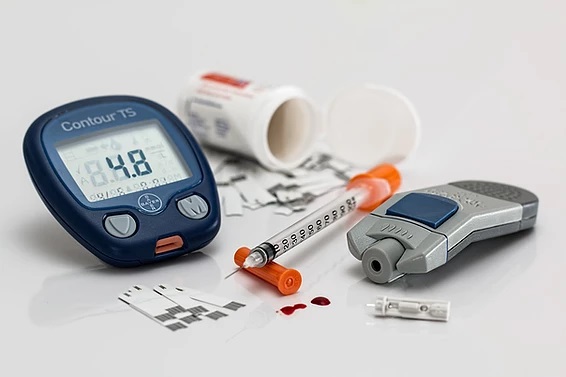 Helayne listened to Day 5 of the World Premiere of Alzheimer's – The Science of Prevention series and here are a few of her key take-aways.
We know this: THERE IS NO MEANINGFUL TREATMENT FOR ALZHEIMER'S DISEASE.
We are now discovering the things that contribute to Diabetes is the same for Alzheimer's and there are striking similarities between the two diseases, hence the term "Type 3 diabetes" when referring to Alzheimer's
By understanding the diabetes disease process, we can potentially lower our chances for developing Alzheimer's.
Discover the links between Alzheimer's and Diabetes:
Diabetes is the inability to manage a lot of carbohydrate. When we eat too many carbohydrates, blood sugar rises too high and the body can't handle the influx.
Diabetes is not genetic. It is an epidemic in lock step with obesity and the invasion of processed food and in particular existence of processed carbs in our diet is the culprit.
Having diabetes doubles risk for Alzheimer's.
The two commonalities of Diabetes and Alzheimer's = inflammation and insulin resistance. Insulin is a hormone and one of the oldest in the animal kingdom.
Brain mapping of diabetics (type 1) and Alzheimer's is the same.
Role of insulin resistance in Alzheimer's is the same as for Diabetes
Even without developing diabetes, having increased levels of blood sugar increases the risk for Alzheimer's. HOW?
Increased blood sugar increases insulin resistance and inflammation -60% of cognitive decline is connected to how you handle blood sugar
When you eat, blood sugar rises
Insulin is an escort – taking blood sugar and putting it into 3 different places:
Inside muscles
Inside liver
Inside fat
Insulin is our "body guard" – in the perfect specimen, without the struggle of weight and insulin problems, one can do a good job in sending most sugar to muscles. But, when we eat too many refined carbs, experience stress, take antibiotics, etc, our insulin becomes overwhelmed, a condition known as "insulin resistance" – in these cases, cells become numb to insulin. They have to work much harder to get elevated blood sugar into our cells. Damage can happen to the brain as a result. If we consume too many carbs, we damage those receptors in the brain and have no way to get insulin into the brain.
Our bodies don't know what to do with all these processed foods on the market today that are so readily available and so inexpensive to purchase, not to mention the convenience of grabbing them on the go. These days, our blood sugar remains chronically elevated because of chronic cases of processed carbs that we eat throughout the day.
Elevated blood sugars causes shrinkage in the memory center of the brain, called the hippocampus. The Hippocampus is particularly vulnerable to spikes and peaks in blood sugar The higher the blood sugar, and higher insulin levels, affect the hippocampus as they do in diabetes.
Watch the series! And remember, IT IS NEVER TOO LATE TO START – EVEN THE ADVANCED CASES OF DISEASE CAN GO INTO REMISSION AND A REVERSAL OF COGNITIVE DECLINE IS POSSIBLE.