We're not medical professionals and we don't pretend to be. All information, content, and material of this website/blog is for informational purposes only and is not intended to serve as a substitute for the consultation, diagnosis, and/or medical treatment of a qualified physician or healthcare provider.
These are some of Helayne's key takeaways from this amazing series featuring Dr. Perlmutter, Dr. Bredesen and other scientists. Originally shared July of 2019, we recommend you sign up for the "docuseries" and take in all the details for yourself!
DAY 2: July 18th, Untangling Alzheimer's
Build Confidence in Your Prevention Strategy
Get cutting-edge information on how Alzheimer's develops and discover:
The signs & symptoms of Alzheimer's disease
The mechanisms that lead to development of Alzheimer's
Why conventional pharmaceutical treatments for this disease have failed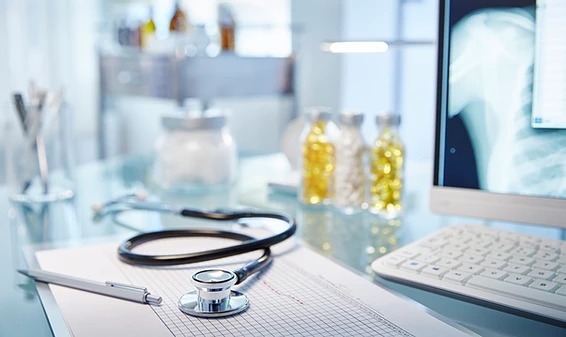 Let's get into Helayne's take-aways!
According to the experts interviewed on this episode, mainstream medicine has been resistant to exploring other avenues of risk factors for developing Alzheimer's and the tests that can help us determine these.
Today's research scientists have discovered the following statistics:
TYPE 2 DIABETES DOUBLES RISK OF DEVELOPING ALZHEIMER'S
WOMAN ARE 2X MORE LIKELY TO DEVELOP ALZHEIMER'S
BEING OVERWEIGHT SIGNIFICANTLY INCREASES RISK OF DEVELOPING ALZHEIMER'S
This episode underscores what I discuss in our educational forums, that making it to the age of 85 gives us all a 50% chance of developing Alzheimer's disease. SO IT'S REALLY A COIN TOSS, ISN'T IT? THIS IS TRAGIC.
There are genetic markers to determine if you carry the gene for Alzheimer's disease. While 1 in 4 people carry this gene, you can develop Alzheimer's even if you don't carry the gene.
RISK FACTORS FOR ALZ:
AGE: ANYONE OVER AGE 65 IS BY DEFAULT AT HIGHER RISK OF DEVELOPING
FEMALE GENDER IS 2ND MOST PROMINENT RISK FACTOR.
1 in 6 women are at risk of developing the disease versus 1 in 11 men. This is leading scientists to investigate the role that hormones play in the development of the disease. It is widely believed that women metabolize nutrients differently than men.
DIAGNOSIS OF DIABETES OR INSULIN RESISTANCE INCREASES RISK.
STUDIES SHOW A LINK BETWEEN LOW GRADE CHRONIC INFLAMMATION AND ALZHEIMER'S.
Outside of Alzheimer's, I think we all know that it's possible to develop age-related cognitive decline which is something many of us experience. However, in today's society we are seeing younger people develop symptoms of dementia, in fact, 1 in 7 young people complain of memory problems. Scientists are seeing the rates of increase of Alzheimer's is exceeding the aging population. While age is the single most significant risk factor, it is well understood among students in the field of studying Alzheimer's disease that it's not your birthday age that counts but instead something called your biological age. Doctors can now measure the amount of damage your immune system has undergone over the course of living.
The next two statements that I transcribed directly from the series blew my mind and I'm sure it will blow yours:
There is evidence to show that caregivers die 60% faster than the actual Alzheimer's patient!
The partners of those that have dementia have a 600% increase risk of developing dementia. (that's right, you just read 600% and that was NOT a typo.)
This has less to do with genetics and more to do with what we know exists as shared risk factors.
TYPES OF LAB TESTING TO DETERMINE THE PRESENCE OF THE ALZHEIMER'S GENE
Laboratory testing to test for Alzheimer's from a genetic and metabolic perspective focuses its exploration on inflammation
C-reactive protein is an important risk marker for Alzheimer's.
Inflammatory markers –
Immune complexes and auto-immune response
A diagnosis of Alzheimer's is achieved through a multi-faceted approach:
Neuro-psychological testing results
Blood tests
Brain imaging studies
I think we've all had a moment of losing our car keys or misplacing something we just had in our hand. This is a symptom of aging. However, forgetting what those keys are used for is the problem to watch.
Back to the gender differences, this episode pointed out that women are good multi-taskers. When we lost our ability to multi-task, this could be a sign warranting our attention.
Currently, once you receive a diagnosis of Alzheimer's, there is not standard of care. Once the diagnosis is made, the medical establishment informs the patient to "get your affairs in order." While this is important, particularly your legal affairs with regard to powers of attorney and asset protection planning, the advice for implementation of a protocol is missing.
Modern medicine can only address the management of symptoms, but this is not meaningful in the progression of the disease. Some research has shown that these pharmaceuticals currently on the market, while promising at first in alleviating symptoms, may actually make the disease worse in the long run.
More focus should be placed on changing:
your inflammatory status
your insulin levels
your nutrient intake
your hormone levels
addressing toxins
Once we understand that Alzheimer's is actually a disease of "imbalance," created by years of how we are living, we can better understand that introducing balance into our lives may have dramatic effects of developing the disease or slowing its progression. Alzheimer's does not develop overnight.
To date, the United States has spent $2 Billion Dollars to conduct over 400 studies but sadly, in the wrong direction. We now know that good nutrition and exercise alone can stop the development of Alzheimer's by 50%, if started early enough.