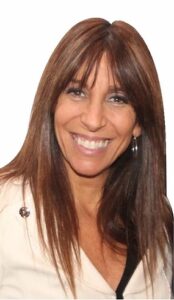 Last, but certainly not least, in our speaker introductions, we'd like to announce that Helayne Levy Payne will be joining us on Wednesday!
Helayne Levy Payne, J.D., LL.M. presents "Age Like You Mean It!℠"
Attorney Helayne Levy Payne brings her experience planning for the second half of life to our Age With Purpose event! Her "Age Like You Mean It!℠" presentation takes you through the entire orientation of the second half of life, which is considerably different than the first half. Ms. Levy Payne focuses on the important legal documents that must be in place to directly address the increasing challenges of health care and planning for long-term care needs from a financial and personal perspective. There may come a day when the world tells you that you can't have control. Her program shows you how to effectively pre-plan to ensure you still have a say in what happens to you, how it happens, and who makes it happen.
Ms. Levy Payne received her Master's degree from Columbia University and her Juris Doctorate (J.D.) degree from Brooklyn Law School. She then pursued and received a Master of Laws degree in Elder Law from Stetson University's Center for Excellence in Elder Law. Ms. Levy Payne's focus on elder rights extends beyond the clients she represents and into the development of the public policies and advocacy efforts affecting seniors' quality of life. She is committed to her community, clearly illustrated by her service to many organizations focused on Elder Care. Ms. Levy Payne has served on the Board of Directors of Brunswick Senior Resources, Inc., (BSRI), the preeminent provider of services to senior adults in Brunswick County.
If you haven't already saved your seat, it's not too late! We still have a few spots left! https://www.facebook.com/events/904002759971385/