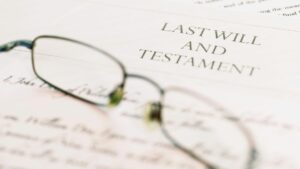 The difference between a Living Will and a Last Will and Testament is not widely understood. As a result, many people need clarification on the two and use them interchangeably when they are two very different legal documents that accomplish very different things.  
A Last Will and Testament is a legal document that expresses a person's wishes as to how their property will be distributed after their death and which person will manage the property until its final distribution. 
A Living Will is an advance directive that details a person's desires regarding their medical treatment in circumstances in which they can no longer express informed consent.  
A Last Will and Testament will control your assets and estate after your death, while the Living Will acts as your voice while you are still alive, yet unable to speak or act on your behalf.    
A comprehensive estate plan will provide you with both legal documents in addition to others that offer other protections and grant other powers. An Estate Planning attorney can help ensure that you have all the necessary documents in place and, more importantly, understand how to use each document properly.  
We specialize in educating and helping you protect what you have for the people you love the most. Contact us to learn more about how we can help.