ATTORNEY GENERAL JOSH STEIN ALERT
NC Secretary of State Warns Business Owners About Recent Letters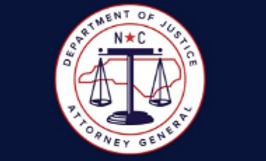 The North Carolina Secretary of State is warning the public about recent mailings from private entities. These entities solicit business owners to pay unnecessary and excessive additional fees to use its private services to file their annual reports.
These letters may appear to be from government representatives, state that a company is past due on its annual report, and offer to assist with the late filing for a fee. They may reference the legal or financial consequences of late filings, and ask for additional payments to make up for the missed deadlines. They may ask for financial information and details about a company that aren't required for annual reports, and sharing those details may put businesses at greater risk of identity theft.
Companies and businesses can file annual reports directly with the Secretary of State by contacting their Business Registration Division or online at www.sosnc.gov, without using a private service. If you believe you've received one of these letters, please file a complaint with our office at 1-877-7-NO-SCAM or ncdoj.gov/complaint.
This message brought to you on behalf of North Carolina Attorney General Josh Stein.