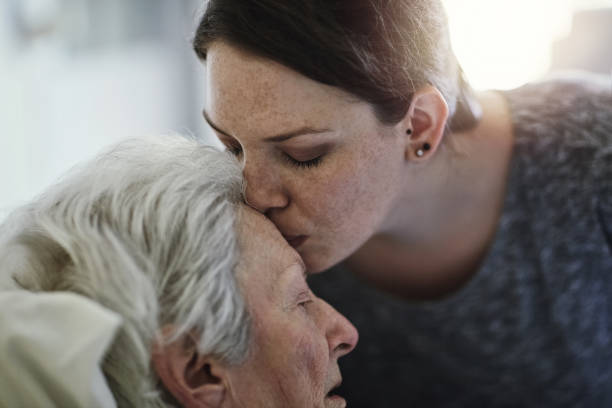 When the parents of a family begin to age, they also need more support from their family. Unfortunately, this can result in conflict between their adult children because unresolved arguments that have been dormant for years may return. 
These conflicts can result in a family falling apart. That is why it is essential to understand the types of things that can result in conflict among family members.
What Type of Conflict Happens as Parents Age?
Resentment
Family dynamics are complex, but when one sibling feels they are bearing the care of their parents more than the others, this can result in resentment. 
Siblings who live further from their parents often feel the burden of care should be on the siblings who live closer by. However, that puts an extra burden on the siblings left to take care of their aging parents. The sibling who isn't "pitching in" may not even know how much work the other sibling does for the family.
Inheritance
Anytime money is involved, a struggle can ensue. As much as we'd like to believe we're not motivated by money, that's rarely the case. 
Caregiving is stressful, and financial issues can make that stress even worse. The sibling providing the most care may feel entitled to a larger inheritance than the other siblings. Conversely, the siblings living further away may think the local sibling is spending too much of their parent's money.
How to Handle These Family Disagreements
The reality is there isn't an easy answer. Still, good communication is the most critical pathway to working through the struggles. So, if you are in the midst of a family dispute, here are some ways to improve communication:
Have a Family Meeting
Before issues get entirely out of control, consider hosting a family meeting where you can openly and honestly discuss the needs of the parents. Use this time to establish the roles and duties of each sibling and make plans for future care and needs.
Get a Mediator or Advisor Involved
If your dispute has gone beyond a family meeting, it can sometimes help to get an outside neutral party involved. A mediator, counselor, or advisor can bridge the gap between family members to help create a solution that works for everyone. Some even specialize in care issues for seniors. 
Ultimately, you can only control yourself; even if you want to get along with your siblings, that may not be possible. However, if you are acting as an advocate for your parent's care, it is best to let go of any frustration or lingering resentment of your siblings you may have and do what your parents need.
 We specialize in educating and helping you protect what you have for the people you love the most. Contact us to learn more about how we can help.