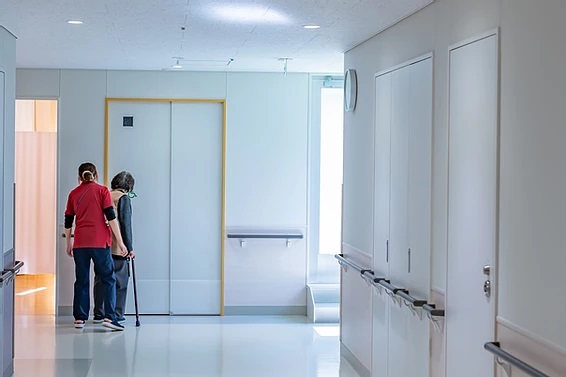 Communicating with doctors and managing medical care is among the most stressful aspects of caring for loved ones — but also among the most rewarding.
All we can do is make, or help our loved ones make, the best decisions we can with the most thorough information available.
That's why communication is crucial.
Here are some tips for communicating with your loved ones' health care team.
#1: Get legal authority to coordinate care
Make sure your loved ones have advance directives in place. A power of attorney (POA) for health care gives you or someone else on the caregiving team the legal right to talk with practitioners, manage your family member's health care and make decisions if the person is unable to do so.
In addition, most hospitals and doctors have patients sign a Health Insurance Portability & Accountability Act (HIPAA) release form, which indicates who is authorized to receive a patient's medical information. This will help even if you don't have POA. (Check out our FREE 3 Key Plan Download which contains a HIPAA release).
#2: Be prepared for appointments
If you make their job easier and faster, medical professionals will be much more responsive to you.
For example:
Before seeing a practitioner for the first time, download new-patient forms from the office's website and complete them.
Do your research. Bring your notes, and prepare written questions in a format that will allow you to quickly jot down responses.
Bring a medical history, medication lists, test results, notes on symptoms and health records.
#3: Ask about telemedicine
The COVID-19 outbreak accelerated the growth of telehealth, and the trend is likely to continue even after the pandemic subsides.
Virtual medical appointments can be an effective and convenient tool for both practitioners and patients, especially for those with significant mobility issues or health conditions that make them more vulnerable to infections.
If you or your loved one is interested in telemedicine, ask the health care team about whether and when a video or phone consultation can replace a trip to the office.
#4: Take notes
Document everything! You never know what might be important someday.
Share your notes with different practitioners. This is especially critical when loved ones are in the hospital, because there is so much going on and things can change quickly.
#5: Clarify roles
If you're lucky, you are not the only person working with the health care team.
Many families designate one person to interact with the health care team. Do what makes sense in your situation. Make sure everyone involved is clear about his role, to avoid duplication and frustration.
It's not helpful to have multiple people calling the doctor about an issue at the same time, but often one family member needs to be able to pick up where another left off.
#6: Don't assume one doctor knows what another is doing
Keep track of tests, diagnoses, treatments and plans, and share that information with each of your loved one's physicians.
Many health care offices have online portals on which you can set up a profile for yourself or a family member, exchange messages, get doctors' notes and see lab and other test results.
#7: Establish mutual respect
The health care team works hard, sometimes under difficult circumstances.
Establish positive relationships with doctors, nurses, assistants, technicians, therapists, social workers, support staff and others, and be respectful of their skills and time.
#8: Focus on what gets results in each office
Find out the best time to be in contact, and the best way — phone, email, text or online via a patient portal (sometimes you get faster results using this method). If you leave a voice message, let the recipient know if there are times you won't be available for a return call.
If there's an issue that needs to be addressed and office staff are not responsive, keep at it.
Health care practices are inundated. With so many patients to care for, our requests may get lost in the shuffle. A pleasant phone call can help move your request to the top of the list. And don't be shy about calling often if the matter is urgent.
#9: Don't keep score
Your job is to ensure the best possible care for your loved ones, not to win or lose, prove a point or get a doctor to apologize for a dropped ball.
Try your best to go with the flow, gather information and keep communication open. Never hesitate to ask the health care team for help.
(Source: AARP, click here for the full article)