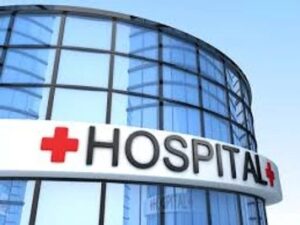 If it's not happened to you, it's happened to someone you know. Has this been your experience? You or a family member wind up in a rehabilitation facility, after a health event that landed you in the hospital for a few days, and Medicare is paying your way. Why shouldn't Medicare pay, after all? Medicare exists for this very reason – it is your insurance program, sponsored by your Federal government, if you're aged 65 or older (or younger with a disability) with an acute or short term medical condition requiring hospital and medical care. Under current law
and regulations, Medicare will pay for up to 100 days of skilled care in a nursing facility for each spell of illness after discharge (or within 30 days of discharge) from a hospital where the patient has been admitted for at least 3 days. Medicare pays 100% for days 1 through 20 at no charge to you. So there you are, actively participating in your therapy, doin' your thing, and suddenly prior to the 100 day period, the facility informs you that Medicare will no longer continue paying for therapy. "Why?", you ask, to which the facility's representative answers, "because, Mr. or Mrs. Reader, you are no longer showing improvement as a result of therapy, so your time is up—Medicare will no longer pay for speech, occupational, physical or whatever skilled therapy you were getting." This used to be known, easily enough, as the "Improvement Standard" but understanding it was not easy. The glaring question we would be left pondering is, "well, if I no longer receive these therapies, isn't it more likely than not that my condition could worsen? " Common sense finally came in the form of a landmark class action, Jimmo v. Sebelius, which resulted in a settlement that makes it easier for patients to continue to receive skilled care services and therapy at a nursing facility, at home or in a rehab facility.
If and when this happens to you or someone you know, don't be caught off guard. Instead, thank Ms. Glenda Jimmo, the named Plaintiff in the 2012 settlement who paved the way for the counter-point you can now present to the rehab facility for their enlightened consideration. Known as the "Maintenance Standard", even if full recovery or medical improvement is not possible, a patient may need skilled services to prevent further deterioration or to preserve current capabilities and Medicare is to pay for these skilled services. The logic goes a long way if you consider that Medicare beneficiaries who receive such medically necessary services to maintain their functioning or to delay or lessen their decline may avoid costly re-hospitalization or nursing home care in the future. This new criteria for skilled care is now in effect despite the fact that not all facilities have implemented it and allows patients who have been denied Medicare for skilled care in the past to file for a "re-review" for benefits.
Take this opportunity to speak with your health care provider to determine if you qualify under the "Maintenance standard" for continued services under Medicare and take a copy of the Jimmo settlement decision with you.