We're not medical professionals and we don't pretend to be. All information, content, and material of this website/blog is for informational purposes only and is not intended to serve as a substitute for the consultation, diagnosis, and/or medical treatment of a qualified physician or healthcare provider.
There's growing research on the impacts of a dietary regimen on neurological disorders. We want to share Dr. Perlmutter's, and others', findings with you. If this is something that interests you, we recommend you sign up for the "docuseries" and consult with a medical professional.
DAY 1: July 17th, The Alzheimer's Epidemic
Understand Alzheimer's & Start Creating Your Prevention Plan
Begin to understand the background of this devastating disease and get answers on the following topics:
What Alzheimer's is, and what is happening in the brain
What one thing is at the root of Alzheimer's disease and all chronic degenerative diseases
Why Alzheimer's has reached epidemic proportions
What makes a good brain go bad
Helayne listened to Day 1 of the World Premiere of Alzheimer's – The Science of Prevention series and here are a few of her key take-aways.
The numbers tell quite the story. 44 million people around the world have been diagnosed with some form of Alzheimer's Disease. More than 5.5 million of those individuals are right here in the United States. Mathematically, this means that every 3 seconds, someone is diagnosed with dementia. Alzheimer's is the 3rd cause of mortality in the United States, and the number 1 cause of mortality in the UK and Japan. In fact, the incidents of Alzheimer's Disease has grown by a staggering 123%.
Beyond the emotional toll this disease takes on those who have been diagnosed and their loved ones, Alzheimer's Disease is expensive. $250 billion has been spent in the United States to care for Alzheimer's patients. Worldwide, that number is projected to be over $1 trillion. While this doesn't necessarily take into account the cost of Caregivers putting their lives or careers on hold, it does include the direct costs of in-home care, nursing facilities, and medication. In some cases, the expenses of caring for the loved one with Alzheimer's Disease leads to economic hardship for their Caregivers. Caregivers may neglect their education, careers, and their own health to ensure their loved one is able to afford the care they need. This tendency of Caregivers to put themselves second leads to more decline in health.
The growing rate of Alzheimer's diagnoses has several probable causes but these are the big three:
Aging Society- medical advances have made leaps and bounds for preserving our physical longevity, however cognitive research has not kept up.
Environmental Factors- prolonged exposure to lower water and air quality may contribute to declined neurological functions.
And the biggest driver is Lifestyle- As an extension of our environment, our daily habits can contribute to an increased risk for Alzheimer's Disease.
There is good news in this. If lifestyle can contribute to a greater risk of developing Alzheimer's, it can also help prevent it!
You must listen to the full broadcast for the important details about what you can do! But here are the highlights.
Here are 6 Key Points of Lifestyle to Change
Switch your diet to an anti-inflammatory way of eating to help improve insulin sensitivity and by extension your gut, (what they call "microbiome" in the series).
Get regular exercise, both strength training and aerobic exercise are needed to maintain a healthy lifestyle
Aim for 7-8 hours of quality sleep each night.
Reduce your stress levels, take time to step back and breathe, meditation can help.
Try learning a new language or skill to keep your brain in the habit of learning new things.
Maintain a healthy hormone balance- herbs and nutrients may be an appropriate part of your routine.
Some Fast Notes:
Avoid processed foods, refined carbohydrates, and vegetable oils.
Both Type 2 and Type 3 Diabetes affect brain function.
You are worth taking the steps to prevent Alzheimer's Disease. Your brain is you. You want your brain to be vital, alive, vibrant, lively, alert, joyful, and curious!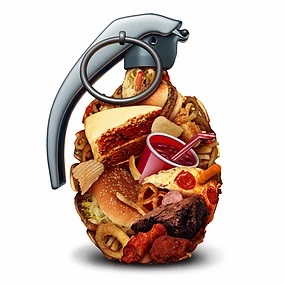 NEXT EPISODE WILL BE: UNTANGLING ALZ DISEASE: WHAT'S GOING WRONG.