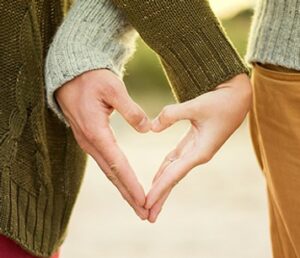 Did you know when you admit a loved one to a nursing home for skilled care, you must sign a legally binding contract as a condition to admission? This contract would have contained a provision waiving your right to litigate a claim in a court of law that may have arisen from an incident that occurred as a result of a stay in that nursing home? This is called an Arbitration Clause,
requiring residents to submit to binding arbitration to resolve disputes. As you can imagine, such an incident giving rise to a claim would occur at some unknown time in the future, if at all. Here's my point, you are signing away rights in advance of a situation and set of circumstances, the likes of which you can't even contemplate at the time you sign that contract. Prior to the effective date of this new rule, the only recourse for residents who had charges of abuse against a long term care facility was to use the mandatory arbitration process in place at the facility, with no option to sue the facility through the court system.
I think we would all agree that stress, confusion, anxiety and worry surround an admission to a nursing home. There is likely a catastrophic health situation that precipitated that admission. How could anyone be expected to pay close attention to every provision contained in that contract? In fact, I think it's safe to say most don't read the contract, provision by provision; rather, most just look for where to sign.
Before this rule, you would be bound by this mandatory arbitration provision and there would be little you could do about it, if you wanted admission for your loved one into that nursing home. Under a new rule effective November 28, 2016, reason, once again, comes to the rescue.
The Department of Health and Human Services' Centers for Medicare and Medicaid Services (CMS) announced the new rule on September 28, 2016 that will bar long-term care facilities from requiring residents to submit to such a clause. The new "Arbitration Rule" includes the following language:
"We are requiring that facilities must not enter into an agreement for binding arbitration with a resident or their representative until after a dispute arises between the parties. Thus, we are prohibiting the use of pre-disputebinding agreements." [Emphasis added.]
This rule change affords nursing facility residents consumer protection rights to sue in a court of law if the dispute occurs after the rule change that takes effect on November 28, 2016. Arbitration will still be a voluntary option to resolve disputes at the time the dispute arises but at least residents and their families will not feel pressured to submit to arbitration to resolve disputes in advance of the dispute arising.
When the Arbitration Rule was first proposed in July 2015, CMS "…received and reviewed over 10,000 comments from the public". (https://blog.cms.gov/2016/09/28/commitment-to-person-centered-care-for-long-term-care-facility-residents/). In addition to the arbitration prohibition, the rule also changes training requirements for staff, allows residents to have visitors at anytime, requires that facilities establish a grievance policy with a dedicated staff member to oversee the process, and requires facilities to create a basic care plan within 48 hours of admission, among other provisions.
For the complete ruling, visit https://www.gpo.gov/fdsys/pkg/FR-2015-12-15/pdf/2015-30620.pdf
Be on the lookout in our Age Like You Mean It!SM section for more information on other potential nursing home problems and how to resolve them. If you ever find yourself or someone you know in a difficult health care situation or have a facility-related issue that you don't understand or can't resolve, know that we're here for you. Contact us via email at clientservices@apracticewithpurpose.comor by phone at (910) 755-PLAN(7526).